A MULTI ROLE HELICOPTER OPERATION FOR OVER 30 YEARS
If you are looking for a scenic flight, charter experience or lifting and photography then you've come to the right place.
We own and operate a fleet of 9 aircraft and we do not operate privately owned third party aircraft. We have our own dedicated helicopter maintenance facility with licenced helicopter engineers on staff. Safety is our number one priority.
Alpine Helicopters parent company -Sydney Helicopters Group- was founded in 1985 and our pilots all have a vast variety of experience.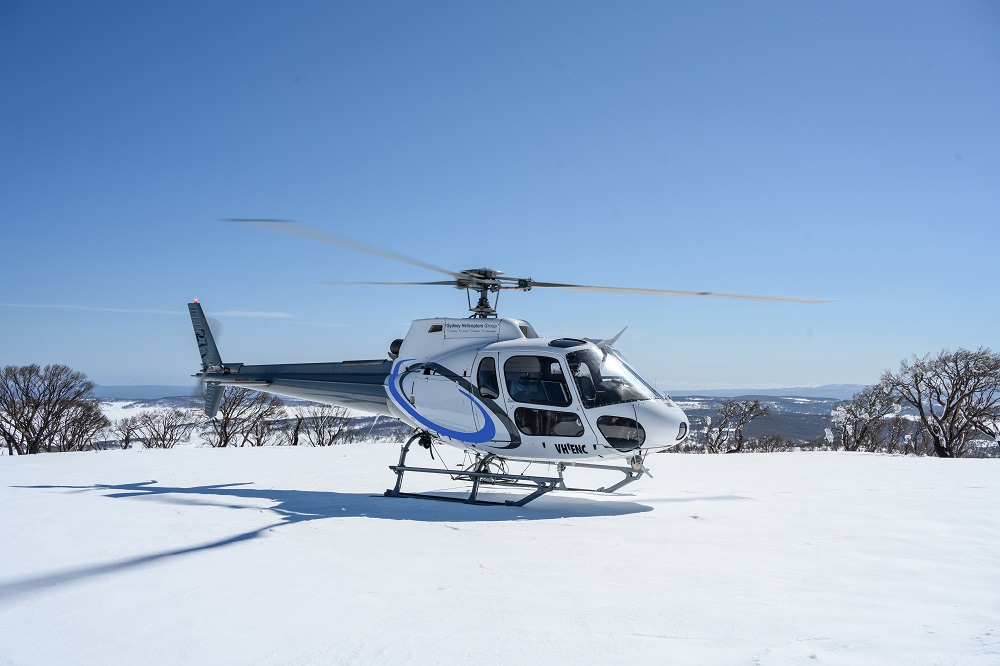 EVENTS SERVICED BY US
As a multi disciplined helicopter service provider we undertake a range of flight operations, some recent operations include the following;
Attendance at the Super Cheap Auto 1000 Mt Panorama Bathurst, Rolex Alpine to Hobart, and the NSW Rural Fire Service.
QUALITY ASSURED
As a quality assured helicopter operator we continue to provide 24 hour service with pilots ready to be in the air and on the job within 30 mins of a phone call.
SAFETY MANAGEMENT SYSTEM
We operate our business in accordance with an audited Safety Management System designed to protect both our employees and clients well-being.
SAFETY
We strive to provide the highest standard of safety, and have maintained an enviable safety record since we began operation in 1982. To ensure our safety record is maintained, we follow a Quality Management System and are approved by the Civil Aviation Safety Authority.
ENVIRONMENT
As part of our commitment to the environment and sustainability in our workplace, we acknowledge our moral and legal responsibility to ensure that our facilities, products and services are working towards the conservation of the environment in the communities in which we operate, and to ensure that our operations do not place the local community or environment at risk of harm.
Heliport Developers Pty Ltd holds an Environment Protection Licence with the NSW Environment Protection
Authority (EPA) for Sydney Helicopters.
Our facilities are state of the art and environmentally conscious with our heliports both in Jindabyne and Sydney fully self-sufficient. There are solar panels powering the building and rain tanks that supply water for the business needs. The Snowy's Heliport is completely off-grid and Penrith semi off-grid.
Supporting Planet Ark.
POLLUTION INCIDENT RESPONSE MANAGEMENT PLAN
Heliport Developers Pty Ltd holds an Environment Protection Licence with the NSW Environment Protection
Authority (EPA) for Alpine Helicopters.
PILOTS
Alpine Helicopters employs pilots with a broad experience base. Our pilots are highly skilled in a range of demanding operations including tactical fire-fighting, photography, film and television, aerial crane and powerline inspection and patrol. They are knowledgeable on all aspects of the Snowy Mountains and the districts that we visit, and provide commentary during all tours.